WebLog May 2020: Lots of visitors and new material acquired
-

2 mins
---

Last week, many news aggregators started linking articles from the architecture of consoles series. As a consequence, the website experienced an influx of visitors like never before.
In fact, I had to quickly fix my hosting setup since the billing started to pile up too! It turns out my videos were getting cached by the CDN so every single view consumed an enormous amount of 'fast' bandwidth.
Anyway, some visitors also donated (thank you very much!). The donors didn't specify which article they wanted me to focus on, so I decided to invest it in fixing the blurry motherboard picture from the PS2 article.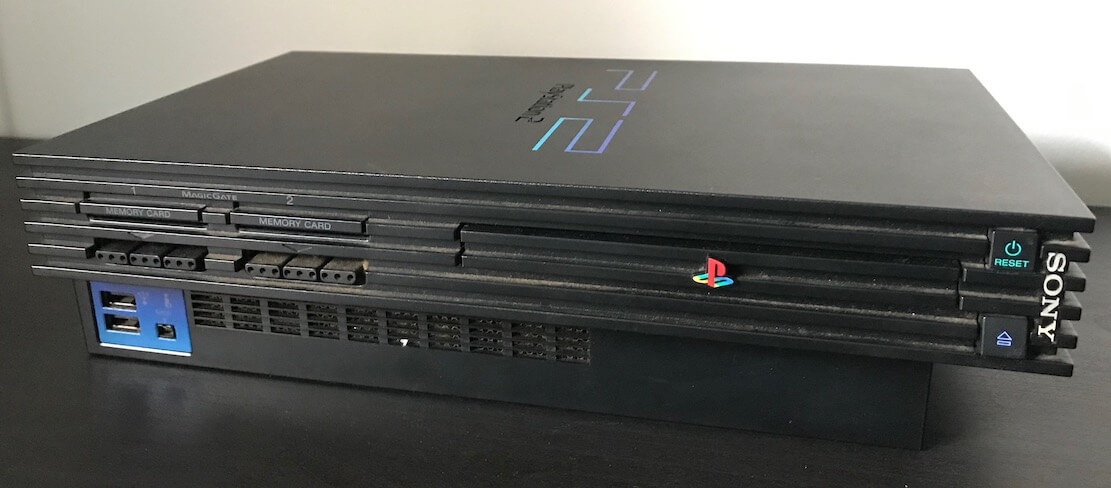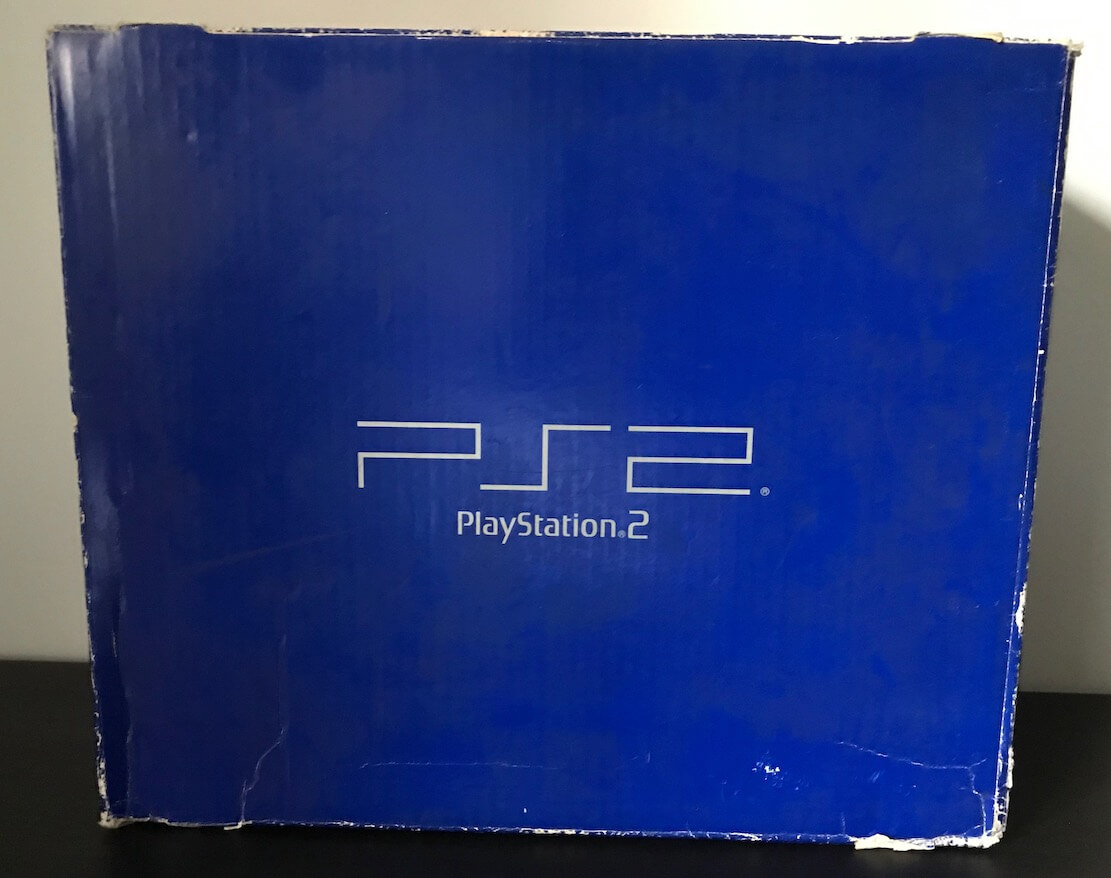 I found a guy in Ebay that was selling the required model (originally sold in japan) for a cheap price, as it was listed as 'for parts or not working'. Apparently, the previous owner tried to plug the japanese console (100 V 60 Hz) into a UK wall socket (230 V 50 Hz)…
This is not a big issue since I only needed the logic board in good shape. In any case, after I disassembled it I discovered the fuse was blown up, so it may be possible to get it to work in the future.
Once I managed to take the motherboard out, I produced the new asset for the article. Take a look at this 'before and after':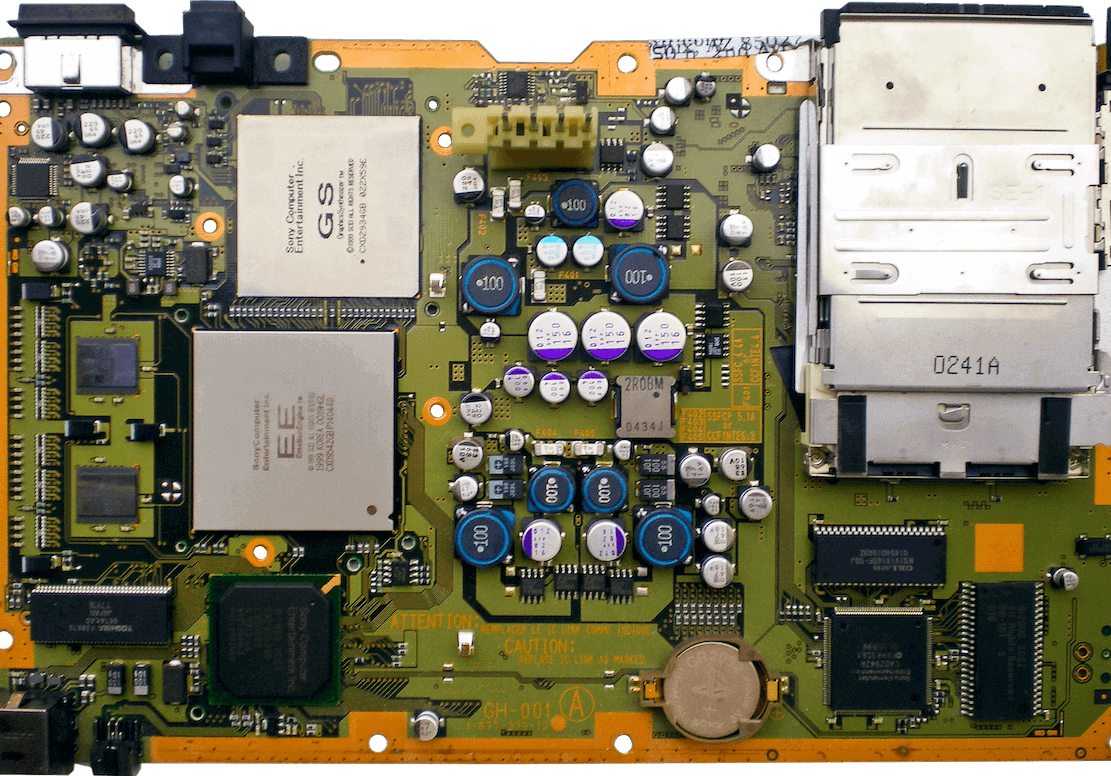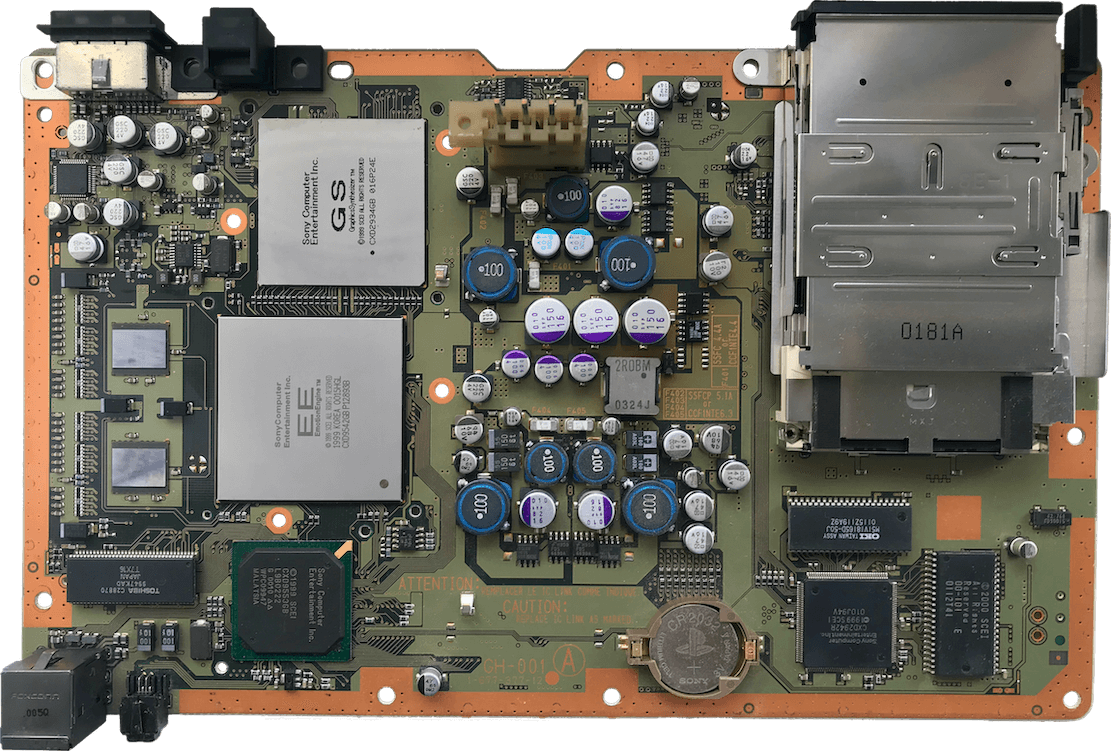 Nevertheless, I thank the previous author (Voodooo83) for taking and sharing the first motherboard picture on Wikipedia and I hope he/she can also benefit from the new photo.
The new image is now part of the PS2 article, along with the 'marked' version (now including more information thanks to the new chips identified). I have also uploaded it to Commons in case anyone wants to use it on a Wikipedia article.
A big thanks to the following people for their contribution which not only helped keep the site afloat, but also gave me the opportunity to improve the content:
Carlos Díaz Navarro
Thomas Lanner
Shoaib Meenai
Johannes Baiter
Dominic Wehrmann
Jack Wakefield
Ifeanyi Oraelosi
That's it for this month, I'll keep working on the upcoming Xbox article once my exams are over. Until next time!
---
---